Following the untimely death of Taylor Hawkins, the Foo Fighters canceled their tour and other scheduled appearances last month.
The Red Hot Chili Peppers have been chosen to perform at the New Orleans Jazz & Heritage Festival in place of the group behind "My Hero."
The Red Hot Chili Peppers have been added to the 2022 program of the New Orleans Jazz Fest, which begins on April 29th and ends on May 8th. The four-piece rock band is gearing up to perform at the Shell-sponsored concert on Sunday, May 1st, at 5:30 p.m., after sets by Randy Newman and others earlier in the day.
The Who, Jason Isbell, and Nelly (Saturday the 30th); Luke Combs (Thursday, May 5th); Elvis Costello, Busta Rhymes, and The Black Crowes (Friday, May 6th); Stevie Nicks and Lauren Daigle (Saturday the 7th); and 88-year-old Willie Nelson (Saturday the 7th) are among the acts set to close out the New Orleans Jazz Fest's first day (Sunday the 8th).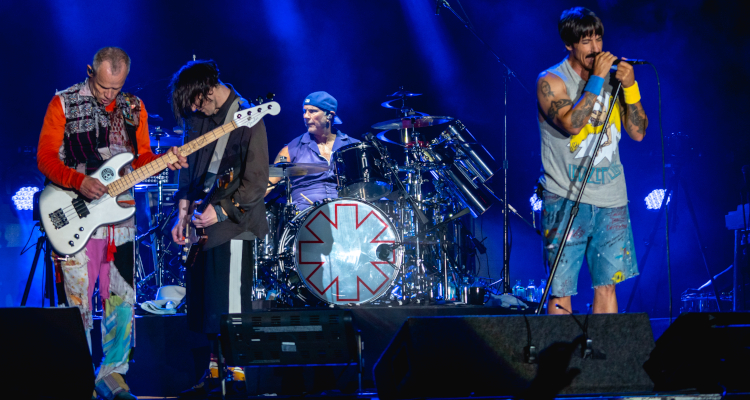 (Despite these and other big-name performers agreeing to perform at the New Orleans Jazz Fest, the event's website notes that "about 85 percent – 90 percent of bands presented at Jazz Fest are active members of the Louisiana music community.")
Tickets for the New Orleans Jazz Fest, which was canceled in 2020 and 2021 like several other music events, are still available, according to the event's website. Single-day passes are presently $80 per person but will increase to $90 at the gate.
A little over one month following the newly announced festival appearance, the Red Hot Chili Peppers (who released their first post-catalog sale album seven days back) are booked to perform for fans in Spain. The group will then take its stadium tour to the Netherlands, Slovakia, Hungary, Italy, the UK, Ireland, Belgium, France, and Germany through the remainder of June and into mid-July.
Following that, the Red Hot Chili Peppers will embark on a North American tour that will take them to Colorado, California, Texas, Florida, Washington, Tennessee, and North Carolina, culminating in a performance at Kentucky's Louder Than Life Festival in late September.
The Weeknd and Swedish House Mafia replaced Kanye West as Coachella 2022 headliners earlier this week, and LL Cool J unveiled the lineup for his Rock the Bells Festival, which will take place on August 6th in Queens.